Berlin Airlift
Friday Fun Night 14th Feb Berlin Airlift.Wheels up 20.00 brief 19.30 -All welcome including Students
Annual Promotions and Awards Night - 28th January 2020
Tuesday 28th January 2020 20.00 hrs
No 1 Dress Uniform
Exercise Kestrel Warrior
Exercise Kestrel Warrior
Mon 21 Oct 2019 to Wed 13 Nov 2019
Flight Sim 2019 Show 5th and 6th October
We have a stand at Flight Sim Show 2019 at RAF Museum Cosford come and put a face to those Teamspeak voices, you are guaranteed a surprise !
live demos from all aspects of the org with online flying for those that can't make it.
Operation Artesian - Immediate Deployment
Tri-Org pilots are to partake in all taskings to assist in the Humanitarian Relief of Mozambique, to prevent loss of life, protection of the Mozambique Subjects therein and to prevent further infrastructure damage where possible.
Friday 18/05/2018 - 20:00 hrs: Friday Fun Night - Dambusters Night
A night of low flying and precision target practice. Have you got what it takes to complete this historic mission?
Come and have a go and enjoy an evening of fun and frollics and frevolity...and maybe a beer or 4.
Monday 14/05/2018 Until Monday 28/05/2018: Inter Sqn Training: RAF Waddington
The organisation is comming together to practice and learn about each others roles and expertise. This is being achieved through the sharing of cockpits using JoinFS and VRS Tacpack for weapons training. Come along and get involved.
Moday and Wednesday nights 20:00hrs til late.
Tapini Night
Tapini night will be with us soon watch the forums for when this will happen
Exercise Nimble Arrow 2016
Our Apache Sqn will be taking the AH64D Longbow away for 3 weeks to Eagle Coutry Colorado at the begining of Sept 2016. This will give our Attack Helicopter Sqn some much needed training in all things height and weapons related!
See the forum for further details.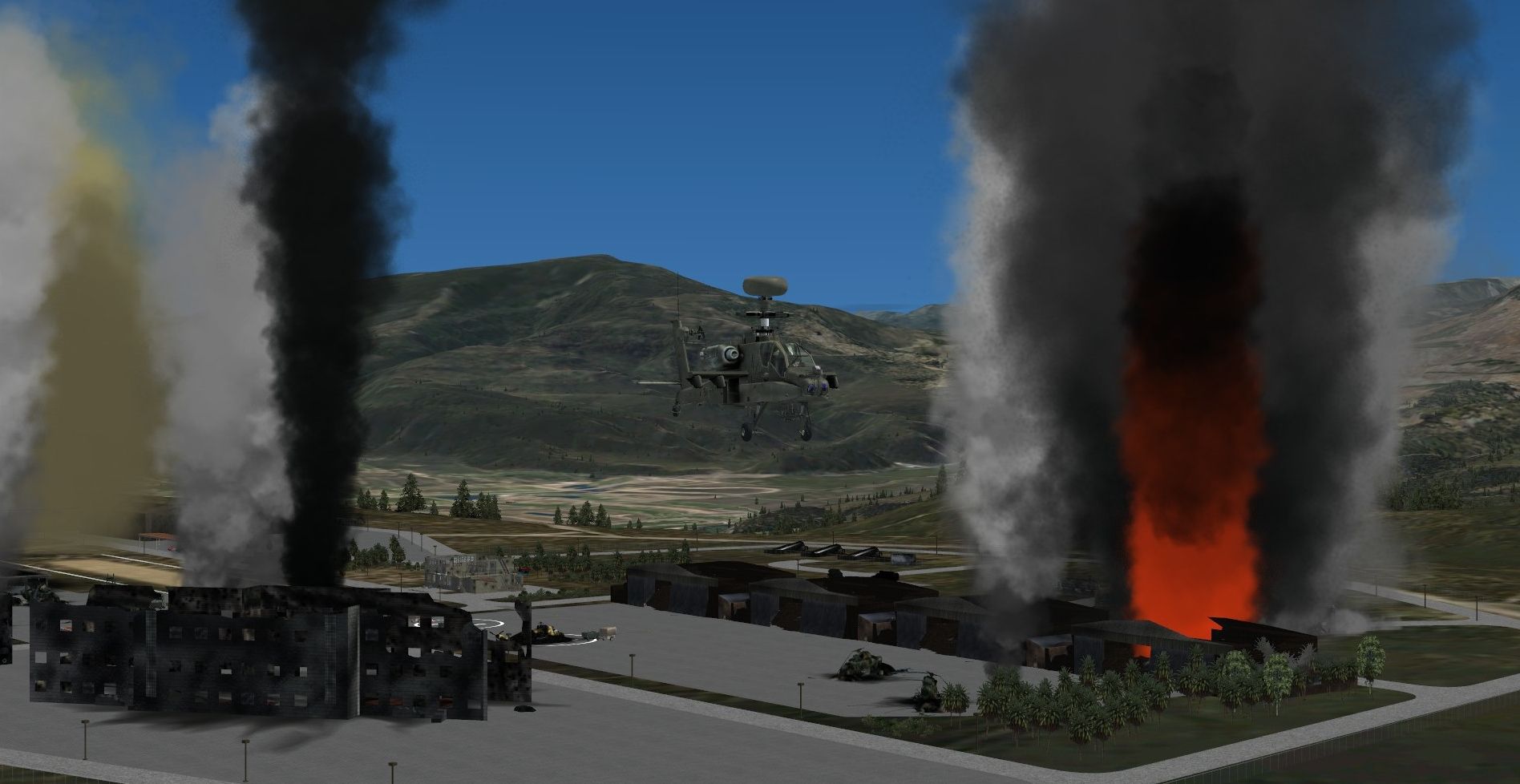 Friday Fun Night 26 AUG 2016
This week's Friday fun night will see all pilots qualify as astronauts! We will be moving the space shuttle Atlantis to the Kennedy Launch facility ready for our departure from the planet! All pilots are invited. On server for 19.30hrs, wheels up for 20:00hrs. Come along and join in the fun. See here for more details:
http://www.modsim.co.uk/forum/showthread.php?12462-Friday-Fun-Nights&p=93420&viewfull=1#post93420